How Junk Removal Works
Our team at Junk Free makes it easy and painless for you to get rid of your junk. No matter what you need gone, we'll make sure it gets gone in no time.
Getting Rid of Junk is Easy
Receive Timely Service
We'll make an appointment for today or tomorrow at a time that works great for you! Your junk will be gone extra fast when you book with Junk Free.
Approve Your Quote and We'll Get Started
When our team arrives at your property, we'll examine your junk and provide you with a free, no-obligation quote on your junk removal. No hidden costs or surprises!
We take care of everything from here!
Our team at Junk Free does all the work for you! When our team is loading junk, you won't have to lift a finger! Just tell us what items you want to disappear and we'll make it happen.
Local Junk Removal & Hauling Services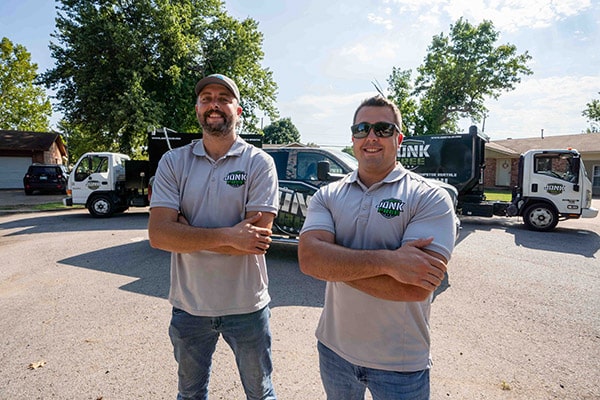 Low Junk Removal Costs from Junk Free
If you want to be junk-free in no time, you need help from Junk Free.  Our team is veteran-owned and locally operated right outside of Tulsa in Bixby. We're a hard-working crew with a military background. At Junk Free, we make your junk removal process as easy and stress-free as we can!
Booking with us is a great choice if you're looking for a team that works hard, prioritizes excellent customer service, and is transparent about pricing and how our services work. At Junk Free, we provide unbeatable service and a customer-first philosophy, all at a rate that just can't be undercut.